Commission Status
We are now accepting a limited number of requests for commissions.
If we get too many requests, we might have to pause them.
We will update this page when this happens.
---
How to order
Choose one of the styles below and one of the options offered.
Then send us an email at [email protected] and let's get talking!
Note that our prices are in US dollars.
Style – Will and Raph
Style – Dungeons and Dragons Minis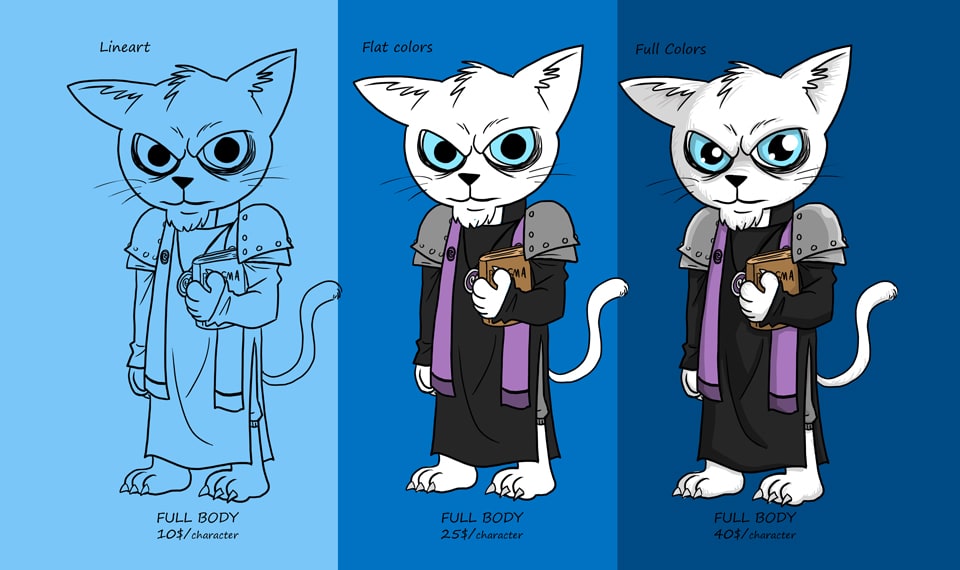 Lineart – Full body – 10$ – Order
Flat colors – Full body – 25$ – Order
Full colors – Full body – 40$ – Order